THE ARTIFICIAL TRIO
A trio of extinct Pokemon, revived by the Intelligence Society and powered up to "help create their new world". While their original goal was to simply make them function at all, side-effects of their experiments have made these three tiny Pokemon grow massive in size, making them an incredibly invasive species to the environment.
KATYDAMI - THE POOR DISGUISE POKEMON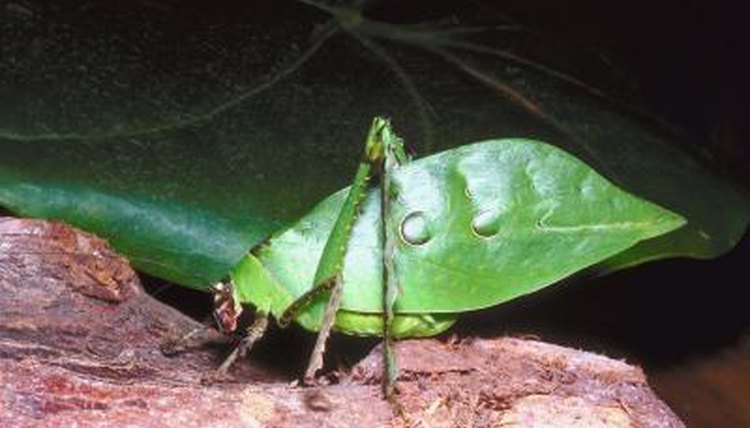 A Bug/Grass Pokemon that attempted to be cleverly disguised by looking similar to a slightly-folded palm tree leaf; it did not succeed, however, as palm trees do not exist in Gaylisse, and Politoeds looking for food could identify it easily. While the Intelligence Society were quick to make its pattern look more like a leaf from this continent, its flimsy, paper-like body left it too fragile to last long regardless, so they chose to selectively modify its genes, giving its leaf-shaped torso a natural coating that leaves it resistent to all super-effective attacks. This same coating, however, also doubled as a growth agent, leaving the society with a origami bug that, when laid flat, was nearly fifty square meters in size.
Pre-Extinct:
HP : 60
Atk: 35
Def: 40
SpA: 15
SpD: 10
Spe: 20
Post-Revive:
HP : 120
Atk: 70
Def: 80
SpA: 30
SpD: 100
Spe: 50
GUINEAG - THE UNINSPIRING RODENT POKEMON
A Normal-type Pokemon that was said to have been an invasive species as a result of a travelling child setting it free in the region over a millenia ago, its species was never likely to last long in Gaylisse, due both to its mediocre qualities compared to similar rodents such as Rattata and its short lifespan. As even desperate measures to keep it alive longer than a few years were failing, the Intelligence Society instead opted to capture its wandering spirit, giving it a Normal/Ghost typing and a possible immortality. Unlike the others, Guineag's spiritual qualities allow it to choose any size it wishes; it just happens to enjoy being 24 meters tall, as it has grown quite tired of all these obnoxious predators, thank you very much.
Pre-Extinct:
HP : 10
Atk: 20
Def: 10
SpA: 20
SpD: 10
Spe: 10
Post-Revive:
HP : 10
Atk: 50
Def: 190
SpA: 80
SpD: 100
Spe: 70
COMPULRAS - THE HEARTBROKEN FISH POKEMON
A male-only Water-type species, this Pokemon attempted to breed solely with other fish Pokemon, but failed heavily, as the combination of its tiny size and its lack of boundaries meant that it was driven to extinction by rival male Pokemon, who viewed it purely as a nuisance. As one lead manager of the Society in particular viewed this Pokemon as "the most pure example of what a good world needs", scientists quickly got to work on enlarging the fish to the best of their ability, as it was already more than aggressive enough to fight, but after giving it one growth hormone too many, the Water/Poison type Pokemon that resulted could no longer even fit in any of the massive fish tanks in the laboratory, forcing them to hide the creature in a nearby lake.
Pre-Extinct:
HP : 10
Atk: 5
Def: 10
SpA: 1
SpD: 10
Spe: 90
Post-Revive:
HP : 60
Atk: 90
Def: 50
SpA: 70
SpD: 50
Spe: 180